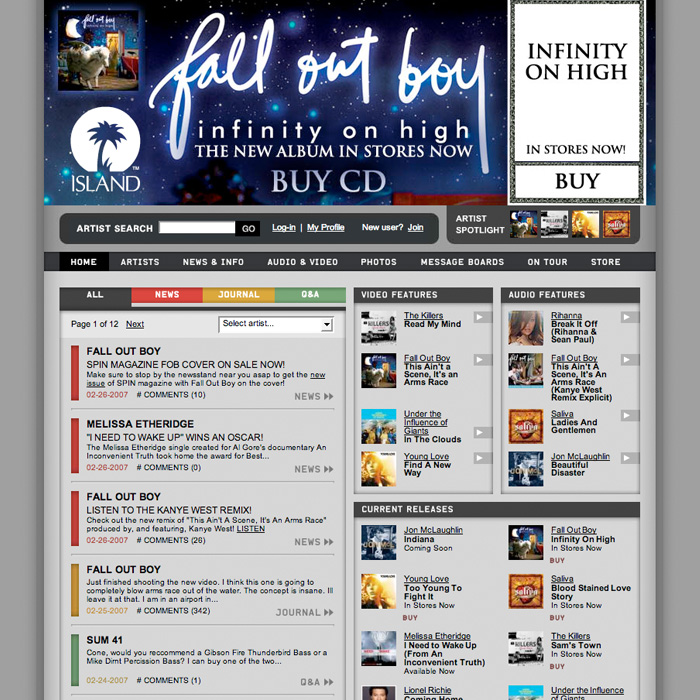 Island Records
ne of Fearless' largest clients, Island Records presented a multitude of challenges and opportunities. Encompass all their artists and labels under one site yet also allow some acts to still have external sites that could link back to the label. A full working digital download store when itunes was just starting up and maintain connection to the fans for the artists.

One part of this long running project was the creation of the Universal Artist Bar that I created that could be placed on any non-Island web site that an artist had so that the label was still branded, yet did not interfere with the artist's own site's look and feel. This would also be used for logging into the label's Fan Network site that would include messagboards, chats, and online promotional give-a-ways for members.

While working for fearless projects for island included banner direction and concept, artist image downloads, artist pages, non-island artist sites and work on the island website itself and it's other labels.

Leading a team of 3 art directors and 3 production artists under very tight deadlines while working succinctly with the technical department made for an intesesting and dynamic work environment. Projects were always coming in that had to meet with label releases and artist tours and updates.